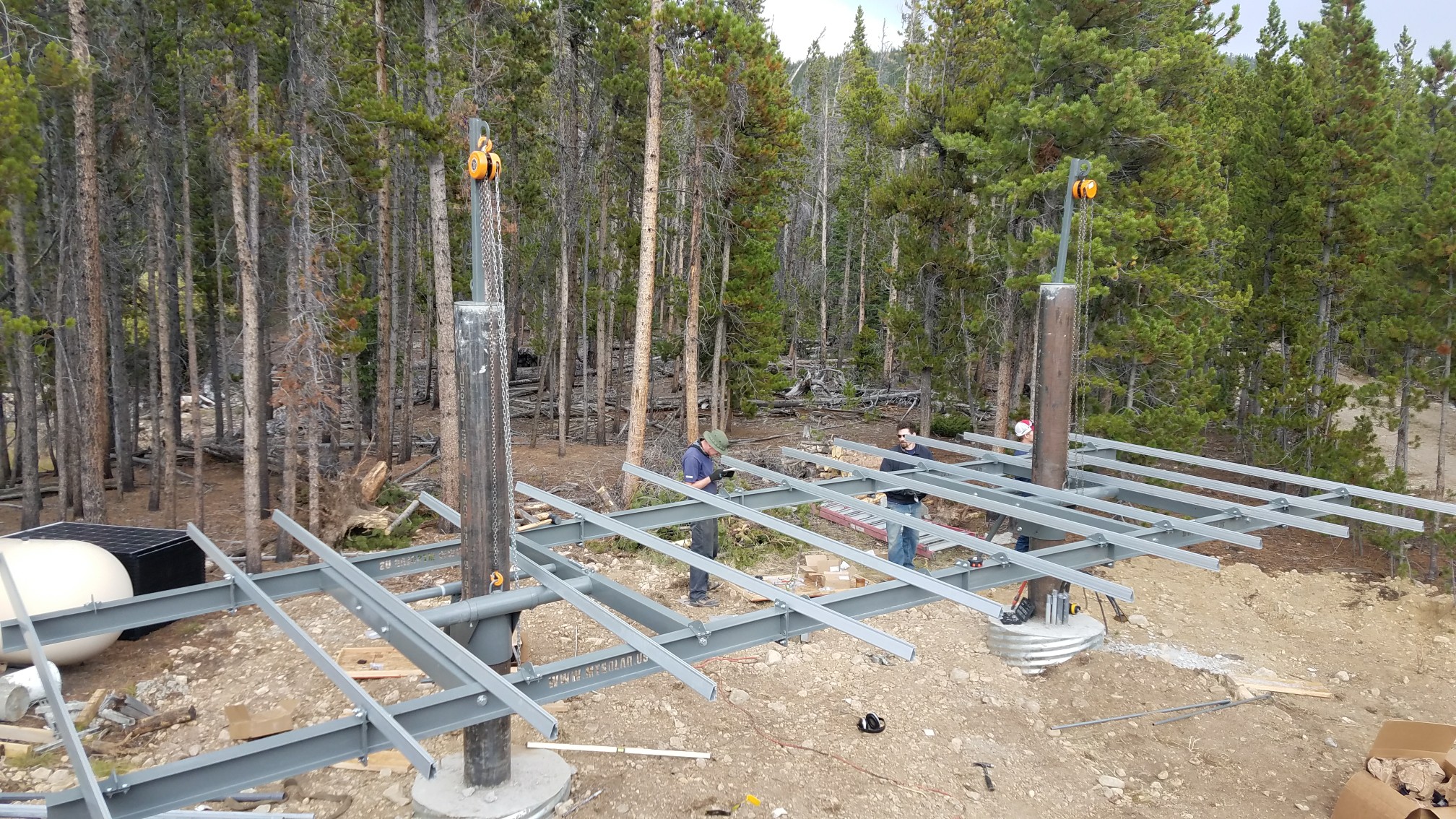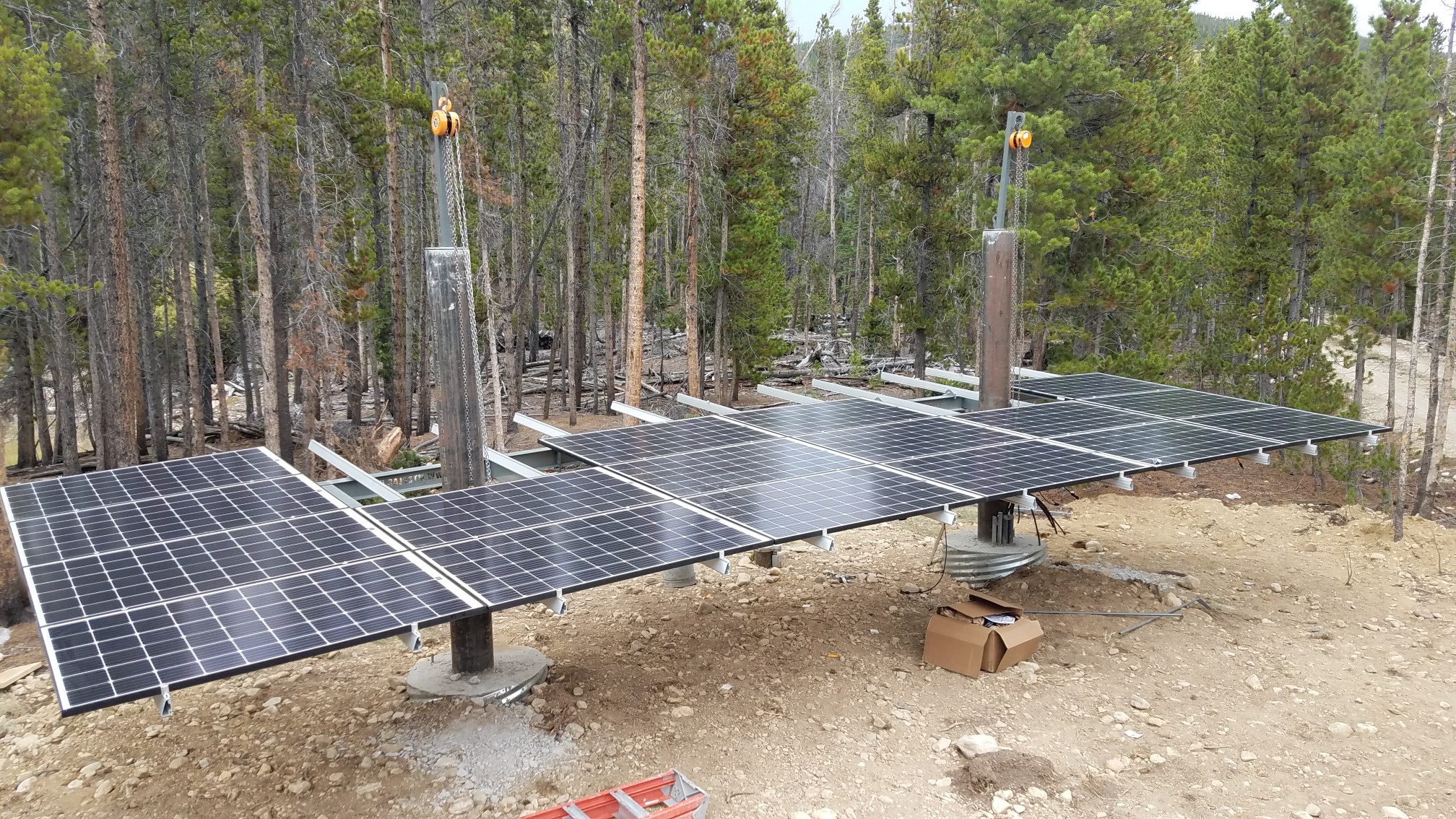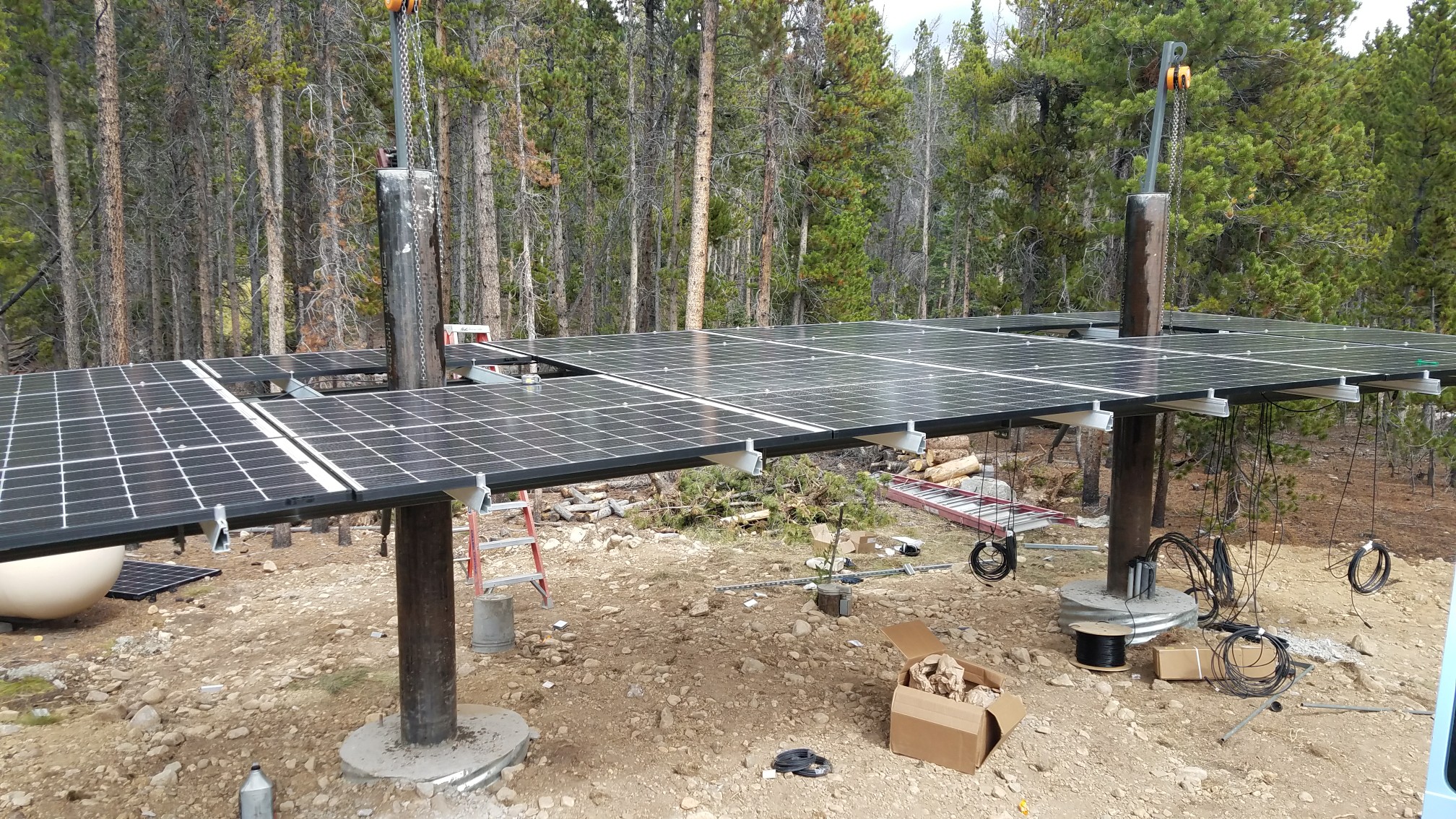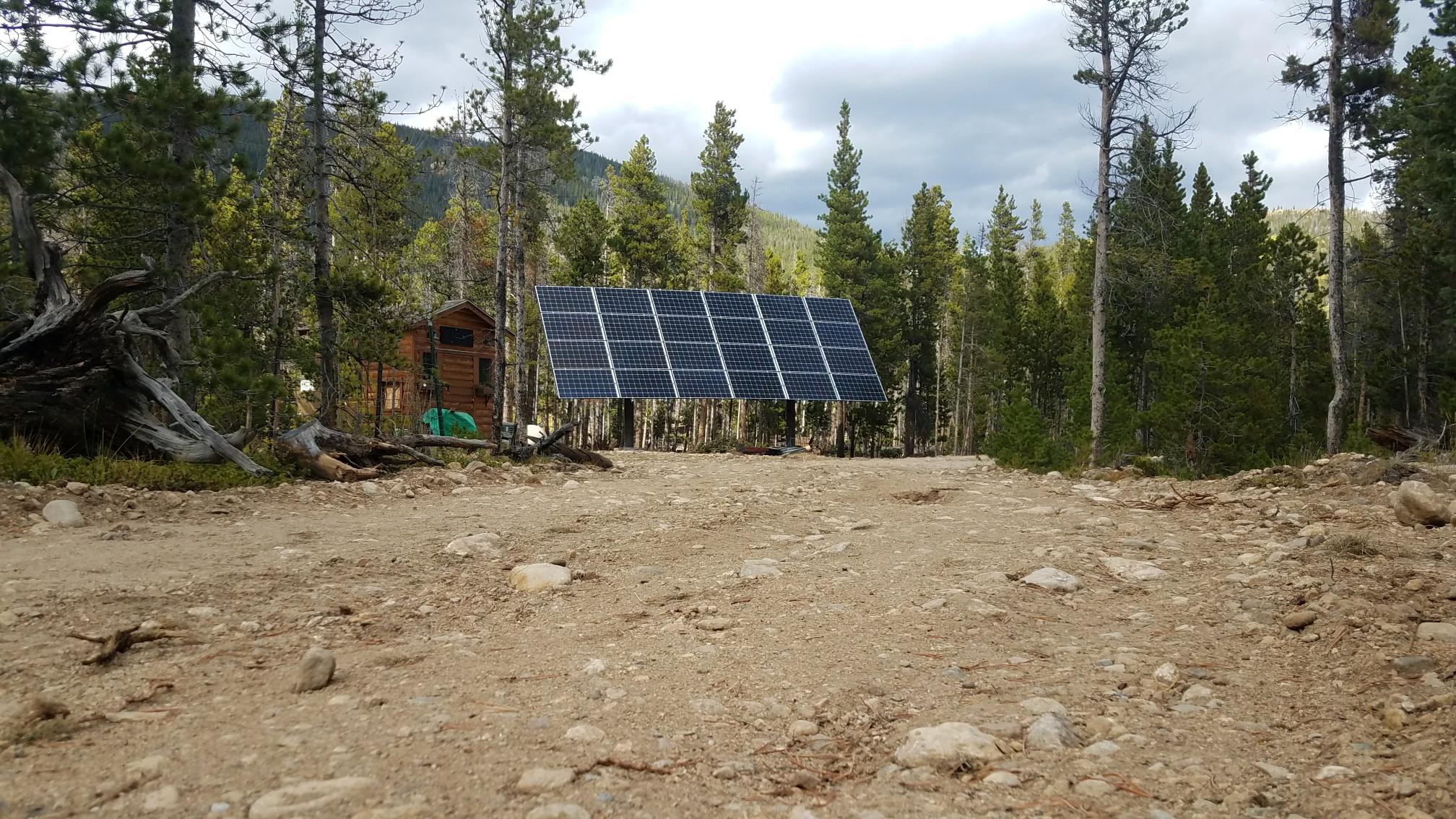 Completed 6.84kW of PV!
HourGlass Reservoir, Colorado.
This 6.84kW Montana Solar Ground Mount array is coupled with an existing roof array. The total combined PV exceeds 13kW of Power! This system will feed an Outback Nano Carbon battery bank with a 1900 Amp/Hour capacity. This system is backed up by a Generac EcoGen 15 kW generator. This offgrid system has 2 Outback Radian 8kW inverters.
This PV upgrade will offer Power Assurance to this beautiful lake side lodge. CCE and the homeowner can monitor this system from anywhere in the world with the OpticsRE available through Outback. The Optics system makes this Offgrid system available for necessary adjustments year round eliminating the need for a site visit to tweak the system's programming.